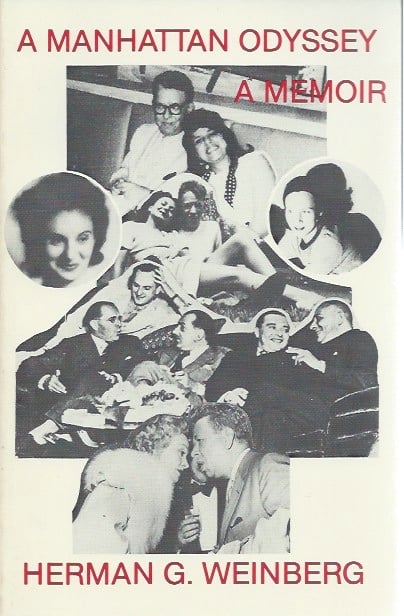 A Manhattan Odyssey: A Memoir, by Herman G. Weinberg
$

5.00
---
---
MEMBERS GET 20% OFF ON THIS ITEM!
Enter code MEMBER at checkout
You must be a current member to use this discount. Your membership will be verified before your order is shipped.
A Manhattan Odyssey: A Memoir
by Herman G. Weinberg
Anthology Film Archives, 1982
202 pages
"It has many fine passages; the author is an agreeable personality; he knows everything worth knowing about the movies and their makers, it seems, and he has a lovely style...From warm bittersweet reminiscences to journalistic film reporting to philosophical lamentations over the state of the world to paens of praise on the wonders of womanhood--what a range of subjects is in these heartfelt pages!" -Edwin Kennebeck, Viking Penguin Inc.