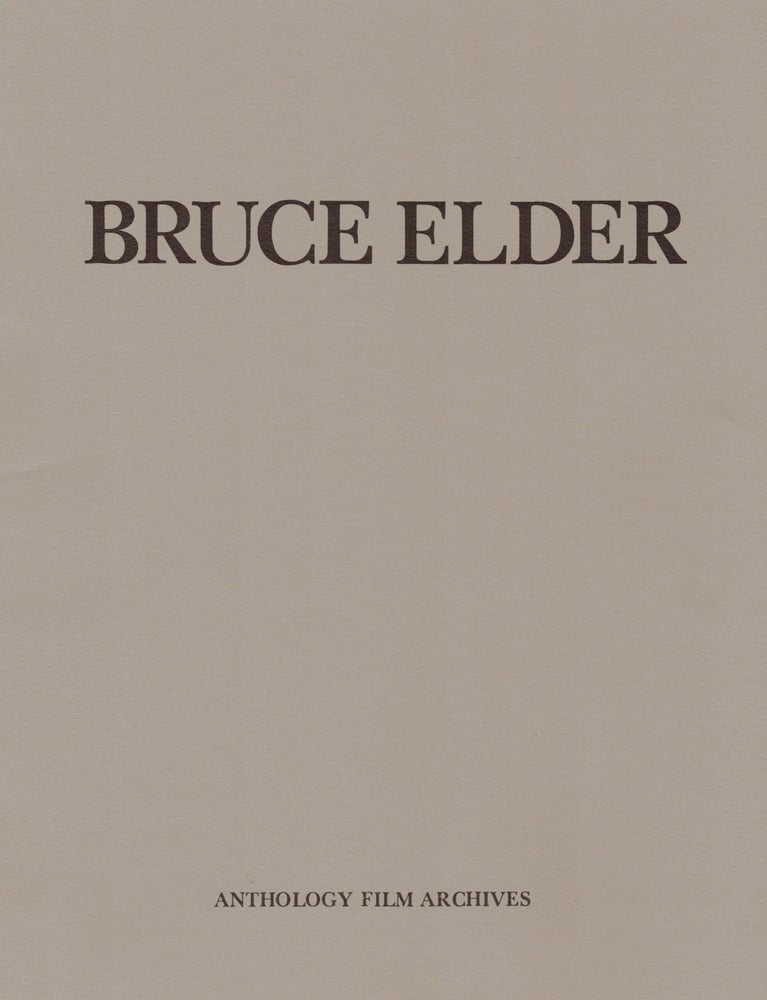 Bruce Elder, edited by Bruce Posner
$

5.00

/ Sold Out
---
MEMBERS GET 20% OFF ON THIS ITEM!
Enter code MEMBER at checkout
You must be a current member to use this discount. Your membership will be verified before your order is shipped.
Bruce Elder: The Book of All the Dead Complete Film Retrospective, November 5-20, 1988
edited by Bruce Posner
Anthology Film Archives, 1988
24 pages
Paperback
"Both as artist and critic, Bruce Elder is a leading figure of Canadian avant-garde cinema. But to set Elder exclusively in Canadian film is to limit the scope of his accomplishment as a film artist. Now arrayed in a massive cycle of films, called The Book of All the Dead, his productions for the past decade (corresponding to Elder's thirties) are more ambitious and demanding than those made by any other North American film artist during the same period."