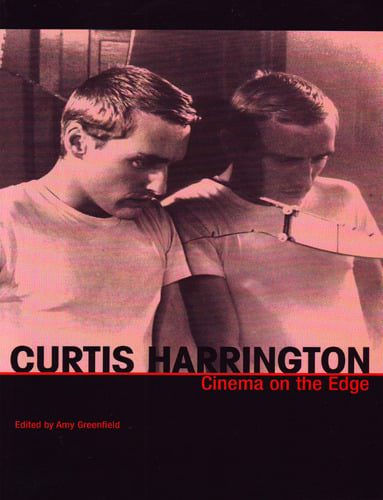 Curtis Harrington: Cinema on the Edge, edited by Amy Greenfield
$

5.00
---
---
MEMBERS GET 20% OFF ON THIS ITEM!
Enter code MEMBER at checkout
You must be a current member to use this discount. Your membership will be verified before your order is shipped.
Curtis Harrington: Cinema on the Edge
Edited by Amy Greenfield
Anthology Film Archives, 2005
91 pages
Paperback
"This catalog and series hopefully illuminate his strangely dark yet brightly lit films. It also gives a glimpse of what it is like making films with him--through the words written by a few of the people he worked with, such as Debbie Reynolds and Dennis Hopper. And it reveals the renewed interest and insight young new critics, like Edward Crouse, have in Harrington's work." -Amy Greenfield in "Editor's Introduction"