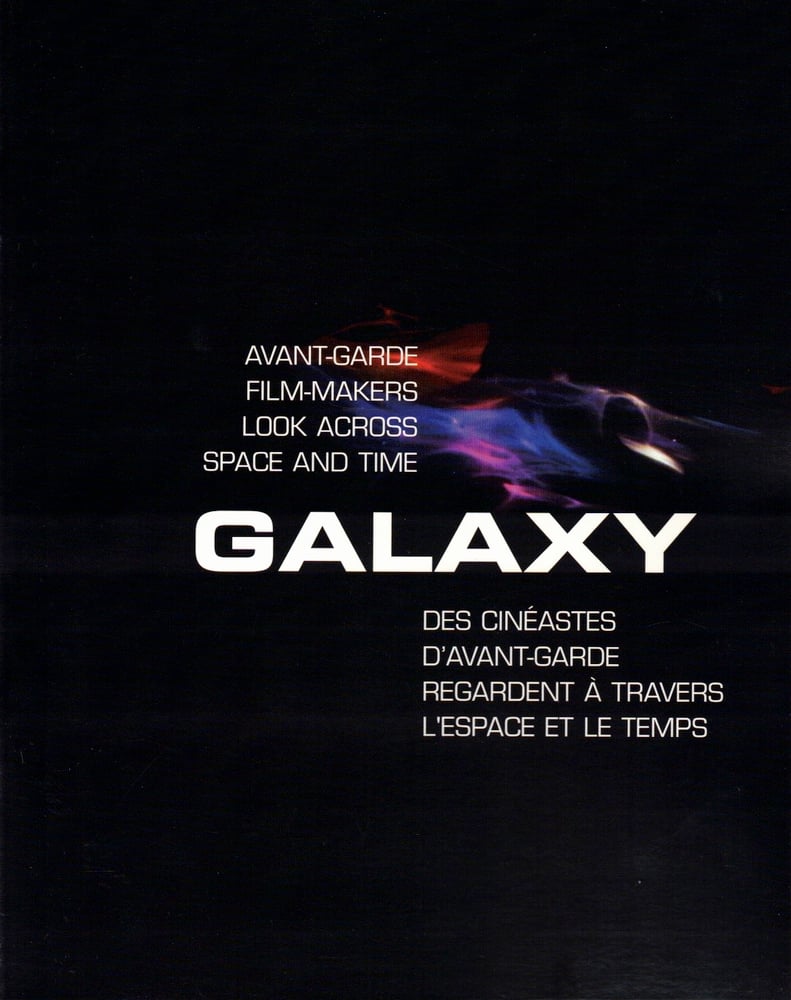 Galaxy: Avant-Garde Film-makers Look Across Space and Time, text by Robert A. Haller
$

5.00
---
---
MEMBERS GET 20% OFF ON THIS ITEM!
Enter code MEMBER at checkout
You must be a current member to use this discount. Your membership will be verified before your order is shipped.
Galaxy: Avant-Garde Film-makers Look Across Space and Time
text by Robert A. Haller
French translation by Pip Chodorov
Anthology Film Archives, 2001
55 pages
Paperback
"Between 1925 and 1975 a small group of independent/avant-garde film-makers addressed some of the central issues of human identity in terms of the science and art of our era. Where do we come from? What is our future? What is our relation to nature?"