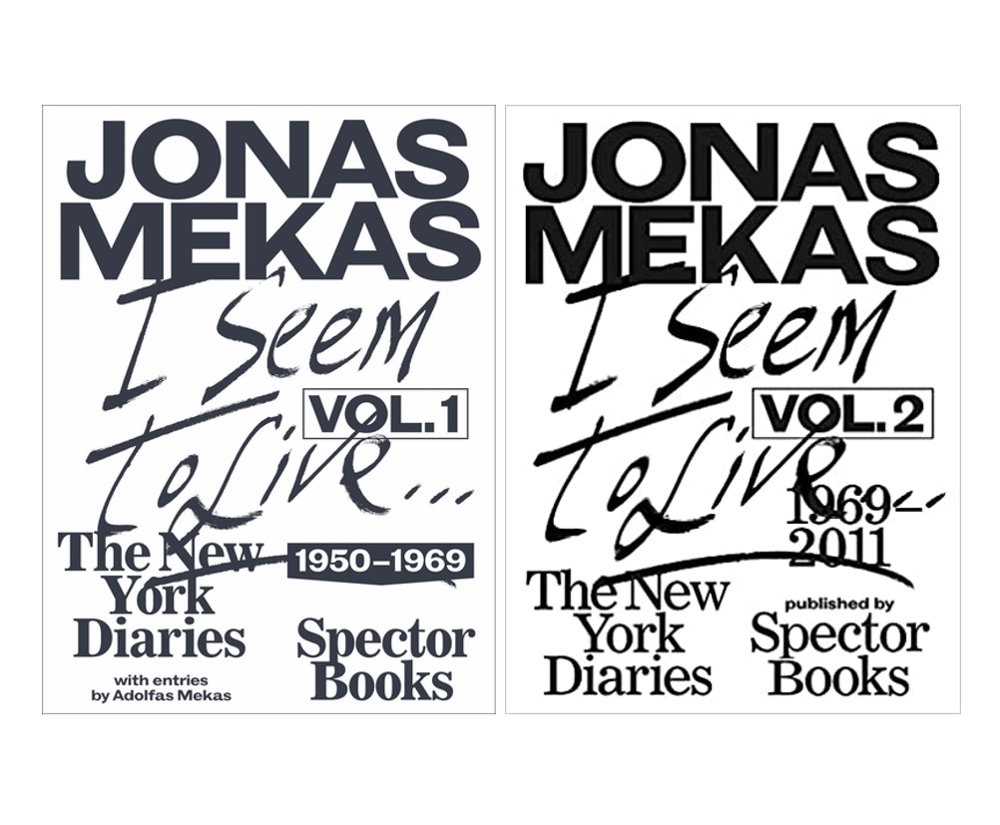 I Seem to Live: The New York Diaries, Vols. 1 & 2 (Bundle), by Jonas Mekas
$

70.00
---
---
Jonas Mekas' I Seem to Live picks up in the 1950s, where his extraordinary and popular memoir I Had Nowhere to Go left off. These were crucial years for the artist: Jonas Mekas and his brother Adolfas, having arrived in New York, shot their first experimental films, and Jonas began to develop the essayistic film diary format that he would use to record his day-to-day observations for the rest of his life. In 1954 the two brothers founded Film Culture magazine, and in 1958 Jonas began writing a weekly column for the Village Voice. It was in this period that Mekas' writing, films and unflagging commitment to art began to establish him as a pioneer of American avant-garde cinema and the barometer of the New York art scene.
Assembling Mekas' diaries from this exciting period, enriched with his own personal visual material, I Seem to Live offers an intimate, unparalleled view of the postwar New York underground scene from one of its most beloved fixtures.
This second installment of Jonas Mekas' (1922–2019) autobiography describes the incredible accomplishments of the great filmmaker's life from the late 1960s on.
In 1970 Mekas cofounded the Anthology Film Archives with Jerome Hill, P. Adams Sitney, Peter Kubelka and Stan Brakhage; nine years later he bought (in an auction) the Courthouse building at 32-24 2nd Avenue, where Anthology remains today.
This period also saw his first return to Lithuania, where he saw his mother and family after 27 years, and some of his best-known essayistic films: Walden (1969), Reminiscences from Lithuania (1972) and Lost Lost Lost (1976).
The 1970s was a time of loss and growth for Mekas: George Maciunas, Fluxus guru and his closest Lithuanian American friend, died in 1978, and Mekas began a family. The following years saw numerous exhibitions across the US and Europe, as well as publications such as I Had Nowhere to Go, film projects and travels. The final chapter of the book comprises personal letters to Mekas' closest friends.