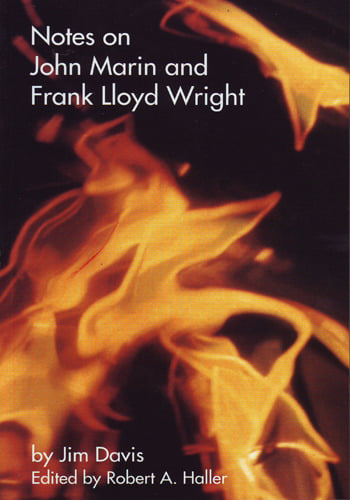 Notes on John Marin and Frank Lloyd Wright, by Jim Davis
$

5.00

/ Sold Out
---
MEMBERS GET 20% OFF ON THIS ITEM!
Enter code MEMBER at checkout
You must be a current member to use this discount. Your membership will be verified before your order is shipped.
Notes on John Marin and Frank Lloyd Wright
by Jim Davis
edited by Robert A. Haller
Anthology Film Archives, 1997
124 pages
Paperback
"These accounts about painter John Marin and architect Frank Lloyd Wright are from the journals and notebooks of Jim Davis, a painter, light sculptor, and film-maker who was a friend of both Marin and Wright. . . These writings, therefore, describe Davis' work as a film-maker as well as providing very personal insights of two of the most important figures in American art." -Robert A. Haller in "Editor's Introduction"