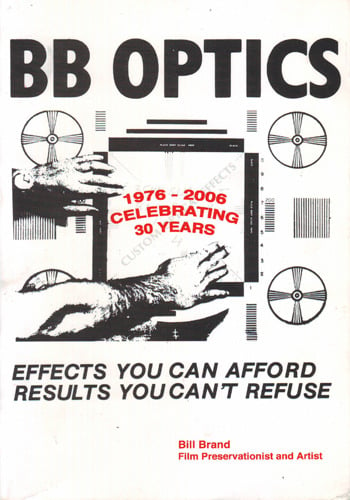 Results You Can't Refuse: Celebrating 30 Years of BB Optics, edited by Andrew Lampert
$

5.00
---
---
MEMBERS GET 20% OFF ON THIS ITEM!
Enter code MEMBER at checkout
You must be a current member to use this discount. Your membership will be verified before your order is shipped.
Results You Can't Refuse: Celebrating 30 Years of BB Optics
edited by Andrew Lampert
Anthology Film Archives, 2006
95 pages
Paperback
This publication is a written companion to the eight-program screening series held in April 2006 which were intended to represent a cross-section of the films that Bill Brand, a film preservationist and artist, has worked on or preserved over the years. The book features articles by Brand and a number of scholars, critics, aficionados and clients.