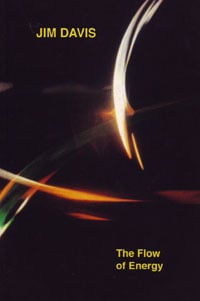 Jim Davis: The Flow of Energy, edited by Robert A. Haller
$

5.00
---
---
MEMBERS GET 20% OFF ON THIS ITEM!
Enter code MEMBER at checkout
You must be a current member to use this discount. Your membership will be verified before your order is shipped.
Jim Davis: The Flow of Energy
edited by Robert A. Haller
Anthology Film Archives, 1992
128 pages
Paperback
"Jim Davis' pioneering work in cinema--his successful attempts to create images of the primal energies of nature, as well as his films on architecture and artists--are a long overlooked film treasure." -Robert A. Haller in "Introduction"